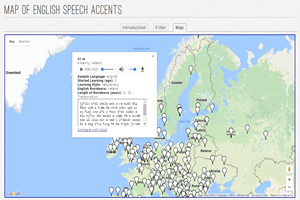 Map of Speech Accents: This project was built using data provided by George Mason University's Speech Accent Archive. Each subject recorded the same paragraph of text containing a wide variety of English language sounds. The Map shows pins for each of those samples in the subjects' respective birth locations.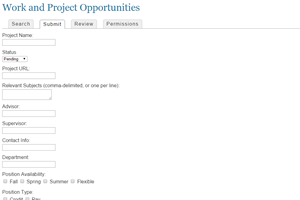 UNC CHIP Jobs Database: Developed a web-based database for submitting and searching for jobs related to the Carolina Health Informatics Program.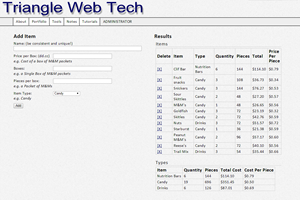 Tennis Pro Shop Snack Cost Assistant: The Member Services Director needed a quick tool to help price snacks when restocking supplies by implementing an algorithm provided by the client.
Charting Vowel Space: A tool in progress for calculating vowel sound averages and distance from a centroid. Recent addition: you can now register for an account and then save your data as you go along. Coming soon: a normalization option based on average centroid.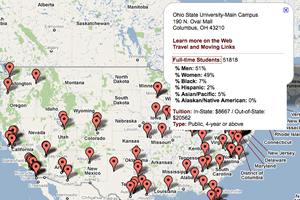 College Search Tool: Plotting college search results using Google Maps and IPEDS Data.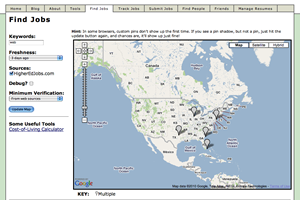 JobTortoise: Search, Map, Save and Share Academic and Government Jobs